When I last did this quiz, I was Lolita. Now, I'm not sure I've progressed: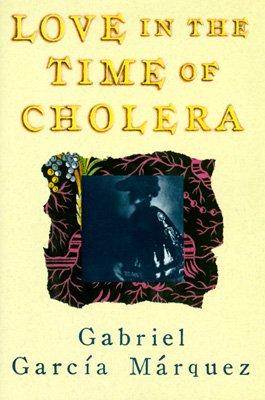 You're Love in the Time of Cholera!

by Gabriel Garcia Marquez

Like Odysseus in a work of Homer, you demonstrate undying loyalty by
sleeping with as many people as you possibly can. But in your heart you never give
consent! This creates a strange quandary of what love really means to you. On the
one hand, you've loved the same person your whole life, but on the other, your actions
barely speak to this fact. Whatever you do, stick to bottled water. The other stuff
could get you killed.


Take the Book Quiz
at the Blue Pyramid.
Not sure what is going on that I would be those two books! why oh why can't I get Anne of Green Gables like
Charlotte
, where she posted her results (excellent and very funny blog too, I might add). I haven't even read either of my books! *sigh* looks like I might have to now. Maybe I should pick I prefer a 'cold' climate next time! Rereading this, it sounds even worse - Odysseus! when it's Penelope I always felt more respect and wonder for! then again, I do like an adventure.....but maybe as I settle down into owning a house and raising my second family, I find I still need my time alone. There is a part of my nature that I keep for myself, but I always thought of this as my writer self, my secret self. I don't know how to explain this part of my self except to say I have learned I need some solitude, some time apart to keep my center whole. Out of this space I write, I dream, I experience the natural world, which I find beautiful and sometimes terrifying. Does that sound like Love in the Time of Cholera? Darn, now I really have to go read it! Life is fabulous, both dreary and magical.......anyway, go to the
Book Quiz
at
Blue Pyramid
and try the test, and drop me a line or let me know what book
you
are.